In the mesmerizing land of Vietnam, a country brimming with breathtaking landscapes, vibrant culture, and an adventurous spirit, lies the Vietnam Motorbike Tours Club, also known as BM Travel. With a decade of experience in crafting unforgettable motorbike journeys, this esteemed travel club has become synonymous with thrilling adventures and remarkable experiences.
Exploring Vietnam on two wheels offers a unique perspective, allowing travelers to immerse themselves in the country's rich heritage and awe-inspiring beauty. BM Travel takes pride in providing exceptional motorbike tours, tailored to suit the preferences and interests of each individual rider. From remote mountain passes to idyllic coastal roads, the club offers an extensive range of meticulously planned tours that cater to riders of all skill levels, promising a journey of a lifetime.
A History of Excellence
Founded in 2011, the Vietnam Motorbike Tours Club, or BM Travel, has emerged as a leading provider of motorbike adventures in Vietnam. The club's inception was fueled by a shared passion for motorcycles and a deep appreciation for the remarkable landscapes and diverse cultures found throughout the country. Over the past decade, BM Travel has garnered a stellar reputation for their exceptional service, attention to detail, and commitment to customer satisfaction.
With a team of experienced guides and dedicated staff, BM Travel ensures that each tour is meticulously planned and executed, offering riders an authentic and immersive experience. The club's deep understanding of the local terrain, culture, and history enables them to curate routes that showcase the best of Vietnam, taking riders off the beaten path and into the heart of the country's hidden gems.
Unveiling Vietnam's Treasures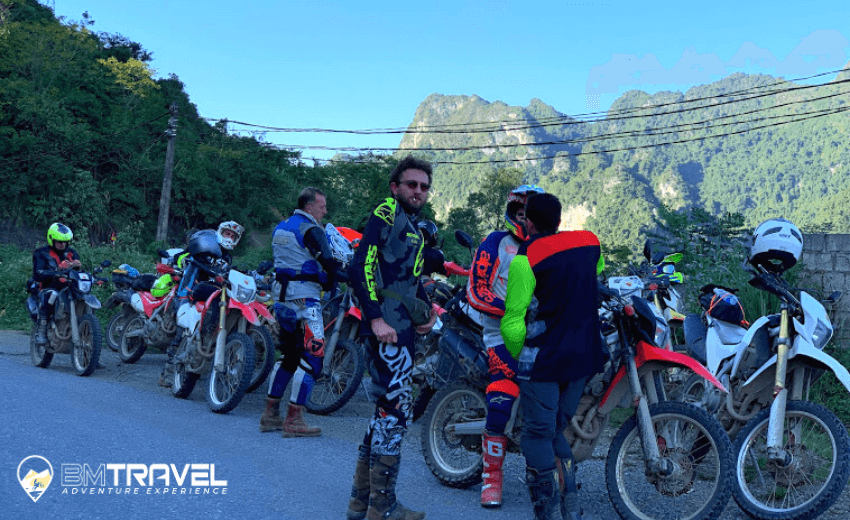 Vietnam is a land of unparalleled beauty and diversity, from the awe-inspiring mountains of the north to the sun-kissed beaches of the south. BM Travel takes full advantage of Vietnam's natural wonders, designing tours that encompass the country's most iconic destinations and off-the-beaten-track marvels.
For adventure seekers, BM Travel's Northern Loop tour is a must. This captivating journey takes riders through the stunning landscapes of Ha Giang, where towering limestone karsts and terraced rice fields create a dramatic backdrop. The Central Highlands tour invites riders to explore the majestic Truong Son Mountain Range, ride along the legendary Ho Chi Minh Trail, and immerse themselves in the vibrant indigenous cultures of the region.
Unforgettable Experiences and Unmatched Service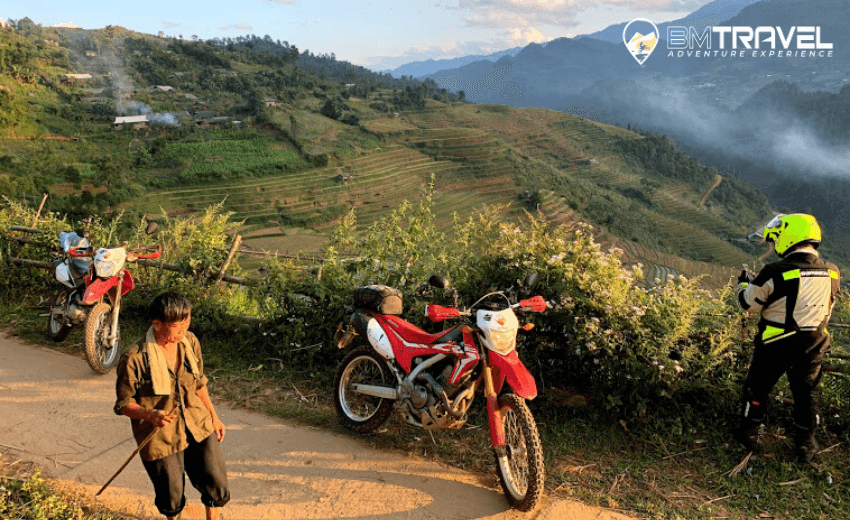 What sets BM Travel apart from other motorbike tour providers is their unwavering commitment to providing unforgettable experiences and exceptional service to their riders. From the moment travelers embark on their journey until the final farewell, every aspect of the tour is meticulously planned and executed to ensure a seamless and enriching experience.
The team at BM Travel goes above and beyond to cater to the needs and preferences of each rider. Whether you are an experienced rider seeking an adrenaline-pumping adventure or a novice looking to embark on your first motorbike tour, BM Travel has the expertise to create a tailored experience that exceeds expectations. The club provides well-maintained motorcycles, top-quality safety gear, and a team of skilled guides who are not only experts in navigating Vietnam's diverse terrain but also passionate storytellers eager to share their knowledge and insights.
The BM Travel Difference: Unmatched Expertise and Support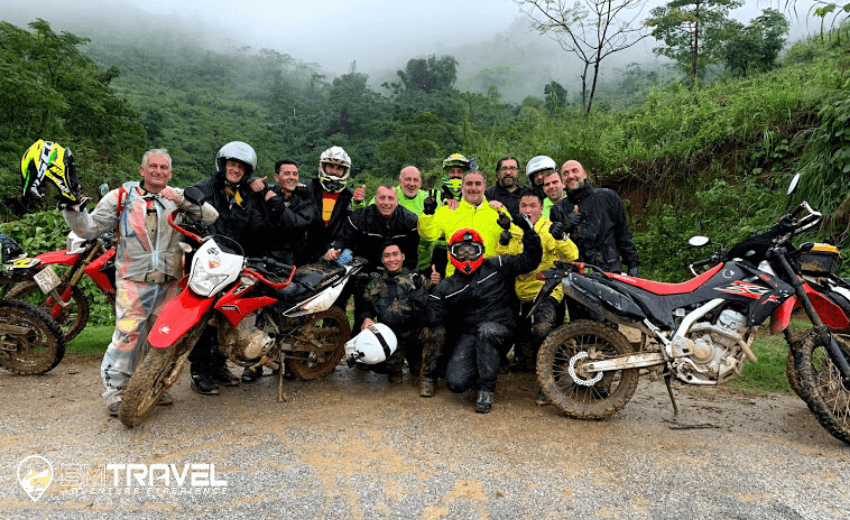 One of the key factors that sets BM Travel apart is their team of experienced guides. These guides are not only skilled riders but also possess extensive knowledge of Vietnam's history, culture, and geography. They serve as invaluable resources, offering insights into the various destinations and providing a deeper understanding of the places visited along the tour. Riders can engage in meaningful conversations, ask questions, and learn about the local traditions, making the journey even more enriching.
Moreover, BM Travel ensures that their riders feel supported throughout the entire tour. The team is readily available to address any concerns or queries, offering assistance and guidance whenever needed. Safety is of utmost importance, and BM Travel takes all necessary precautions to ensure that riders have a secure and enjoyable experience. From thorough pre-tour briefings to providing safety equipment and maintaining a support vehicle throughout the journey, the club prioritizes the well-being of their riders at all times.
Cultural Immersion and Authentic Encounters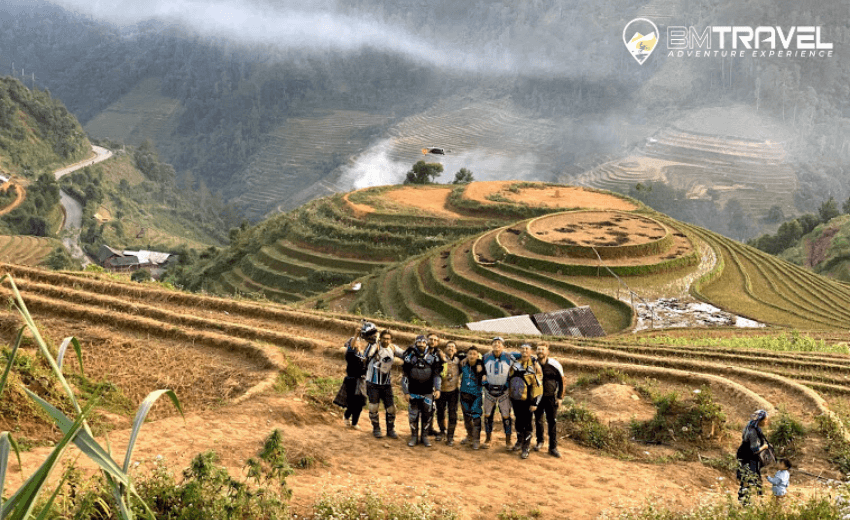 A significant aspect of the BM Travel experience is the opportunity for cultural immersion and authentic encounters with the locals. As riders traverse through the vibrant landscapes of Vietnam, they will have the chance to interact with people from diverse ethnic communities, each with their own unique customs and traditions.
Whether it's visiting remote villages nestled in the mountains or stopping at local markets bustling with activity, BM Travel ensures that riders have meaningful interactions with the local communities. These encounters provide insights into the daily lives of the people, offer opportunities to taste traditional cuisines, and create lasting connections.
Customizable Tours for Every Adventurer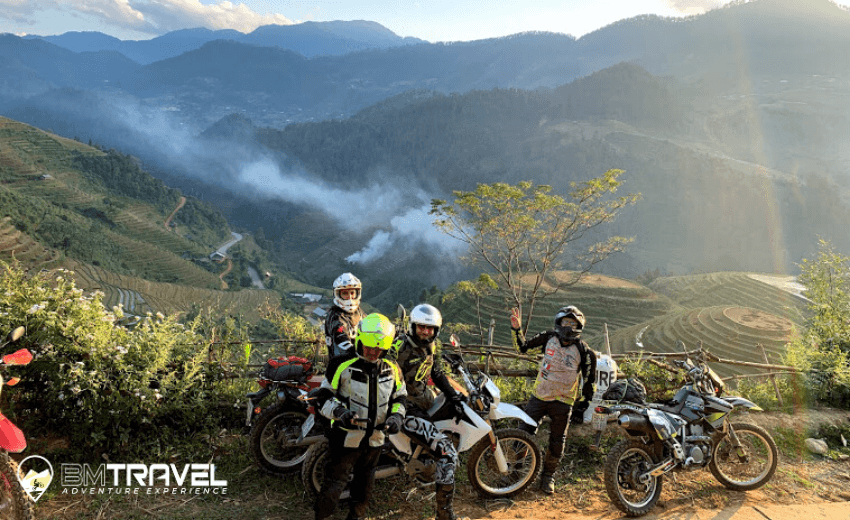 BM Travel understands that each rider has unique preferences and interests. To cater to diverse tastes, the club offers customizable tours that allow riders to create their dream itinerary. Whether it's modifying the duration of the tour, adding specific destinations, or incorporating specific activities, BM Travel works closely with their clients to curate a personalized experience.
For those seeking adrenaline-pumping adventures, BM Travel can include off-road segments or challenging terrains that push riders' skills to the limit. On the other hand, riders looking for a more leisurely experience can opt for routes that traverse scenic landscapes at a relaxed pace, allowing ample time for soaking in the beauty of the surroundings or engaging in photography.
Testimonials and Recognition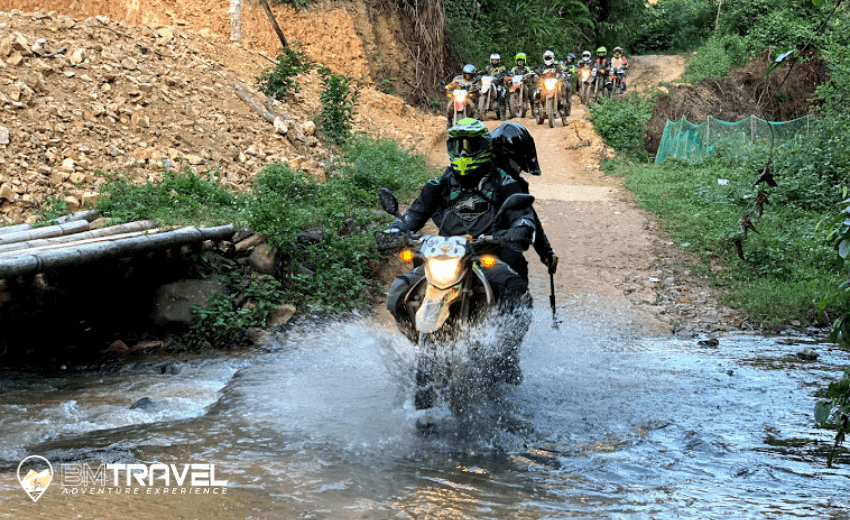 The success and reputation of BM Travel are reflected in the testimonials and recognition they have received over the years. Numerous satisfied riders have shared their experiences, praising the club for their professionalism, attention to detail, and the extraordinary journeys they provide. These testimonials serve as a testament to the exceptional service and unforgettable adventures that BM Travel consistently delivers.
Additionally, BM Travel has garnered recognition from prestigious travel organizations and media outlets. Accolades such as "Best Motorbike Tour Operator in Vietnam" and positive coverage in travel magazines and websites further solidify their position as a leader in the industry.
Conclusion
For those seeking an adventure that transcends the ordinary, the Vietnam Motorbike Tours Club (BM Travel) offers an unparalleled opportunity to discover the mesmerizing landscapes, vibrant culture, and warm hospitality of Vietnam. With their decade-long expertise, unwavering commitment to service excellence, and passion for showcasing the hidden treasures of the country, BM Travel has established itself as the premier provider of motorbike tours in Vietnam.
Embarking on a journey with BM Travel means embarking on an unforgettable adventure that combines the thrill of motorcycling with the discovery of Vietnam's rich heritage. Whether you choose to ride through the towering peaks of Ha Giang, delve into the mystique of the Central Highlands, or explore the enchanting coastal vistas, BM Travel promises an experience that will leave an indelible mark on your soul. Get ready to rev your engines and embark on the ride of a lifetime with BM Travel – the gateway to Vietnam's unparalleled wonders.
Follow us:
Address: 3/7/36 Duy Tan Street, Cau Giay District, Hanoi City
Mobile: +84 976 024 986
Email: [email protected]
Sapa's Address: N0 29/ Dong Loi/ Sapa District . Sapa Town
Saigon's Address: 172/58 An Dương Vương Street, Ward 16, District 8
Youtube: https://www.youtube.com/@MotorbikeTourVietnam
Facebook: https://www.facebook.com/vietnam.indochina.motorcycle.tours